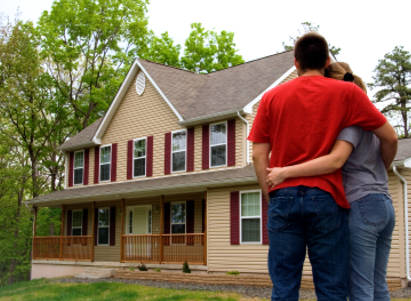 Whether you're a first-time homebuyer or an old pro investor, you might have a rosy outlook on your new dream home.  One of the best pieces of advice you can ever take is get a home inspection.  Even if you think you have found your dream home, it's a home inspector's professional responsibility to let  you know if your home is not right.
During your home search you can be charmed by the amazing front yard, adorable breakfast nook, and spacious bedrooms.  What you won't notice is cracks in the foundation or faulty wiring.  Your real estate agent will be able to recommend reliable inspectors who can check the walls, roof, nooks, and crannies.
A certified home inspector is a professional who will conduct an inspection of the general condition of the home.  The home may look move in ready, but the inspector can check electrical wiring, plumbing, roofing, insulation, as well as structural features.  It may cost a few hundred dollars but it is a small price to pay to ensure your home is worth the investment.
Once the inspection is completed, the home inspector will provide the buyer with a report suggesting any improvements or repairs deemed necessary to bring the home up to current standards.  Sometimes this can reveal problems with the home that may be pricey to fix.  This can and should be used as a tool in purchasing negotiations with the seller.  As the buyer, you may be able to negotiate the price dependent on what the inspector has found.  Your real estate agent can guide you in the best way to do this.  You could negotiate a credit with the sellers, have the seller pay for repairs before the closing, purchase the home as is, or walk away from the purchase if the issues seem too large.
If possible, try to attend your home inspection.  This is a valuable educational opportunity.  Never pass up the chance to see your home through the eyes of an expert.  It can be a lengthy process depending on the size and age of your house, anywhere from 2 to 5 hours. But it is always good for you to know exactly what you are getting in to when making such a huge investment.
A seller of a home may also request a home inspection before the home is put on the market.  It may assist the seller in setting a price, correct any issues with the home before it is put on the market, or just have a pre-inspection report available for buyers to show that there is nothing to hide.  Lenders generally require an inspection before purchase, so don't be surprised if it is on the list of things you need to do.
An experienced real estate agent will be able to help you find a home and get the home inspection in order to make sure you've found your dream home.  Contact us at America's Choice Realty to get started on your home search. (702) 685-6531