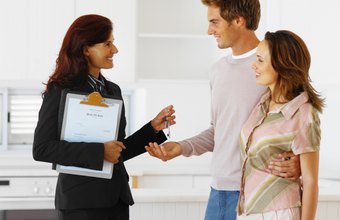 Hiring the wrong realtor can make buying or selling your home a complete nightmare.  Many people do not realize how much can go wrong by hiring the wrong realtor.  This is a huge life change that can have a big impact on your personal and financial future.  That is why it is so incredibly important to find the agent that is right for you.  At America's Choice Realty, we have many experienced agents that are able to help you in all aspects of real estate. We would never want a sale to go badly and here are some of the things that could go wrong with the wrong agent.
1. Not Listening
Realtors job is to listen and understand their clients needs.  When buying or selling your house, you will have specific needs in mind that absolutely need to be addressed.  A great realtor understands that each client is different, each home is different, and will be able to listen carefully to what needs to be done.  The wrong realtor, however, will not listen and focus on what works best for them and their interests.  The first conversation can help you see whether or not you will be listened to and set the precedence for the rest of the process.  An agent who won't take the time to know your wants and needs will cause you so much stress and confusion.
2. Bad Advice
If there's one definite thing you need a realtor for is their knowledge and advice they're able to provide.  Good agents know the ins and outs of the real estate business and will be able to easily guide you through the process.  They should be your trusted advisor, helping you make important decisions regarding your future.  They will do their research, use their experience, and help you reach your goals.  The wrong agent, however, will give off hand advice without doing their due diligence and can end up giving advice that can backfire on your financially or altogether prevent you from achieving your goals.
3. Unsuccessful Negotiations
The art of negotiating is something that is extremely important in the real estate business. Many people may consider themselves good negotiators, but few actually are.  You will want a realtor who has had experience closing favorable deals and will always put your best interest first.  They can help you figure out what needs to be done before closing and make sure you get the best deal possible.  An agent that rushes or pushes you into a contract that does not feel right for you is not someone you want to work with.  They may end up making deals fall through or just negotiate their own best-interests instead of yours.
4. Legal Questions
Real estate is very complex and has many legal pitfalls surrounding it.  A good realtor knows how to navigate the legal nature of real estate and will have the knowledge and resourcefulness to find solutions for you. Nothing is worse than having an important question that could have legal consequences and have your agent shrug their shoulders at you.  You want an agent that knows exactly what to look for and how to find the correct answers for you.
5. Missed Great Opportunities
Real estate moves quickly and houses come on and off the market quickly.  A good agent knows how to spot a deal and will jump on it in order to help you.  They are constantly doing their research and stay up to date on what is going on so they can best help their clients.  The wrong agent may not be able to recognize a good opportunity or just will move to slowly and miss them altogether.
Overall, hiring the wrong realtor will just make the process of buying or selling your home completely not enjoyable.  This is a huge life changing decision and you want to work with someone that makes it a positive experience.  Choose your real estate agent wisely, someone you trust, with experience, that can work for your best interest.  America's Choice Realty has many realtors ready and willing to make this the best experience possible.  Contact us today! (702) 685-6531