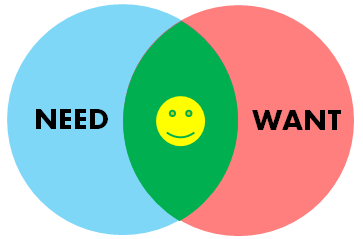 With home inventory being on the low side right now, it is very important when buying  a home to figure out what are your wants versus needs.  House hunting can be so fun and you might have your list of "dream features" – vaulted ceilings, breakfast nook, spa and swimming pool – but have you truly defined what you need in your new home? What can you sacrifice in order to find a home that you can happily live in that fits your budget and will do well for your family?  Remember the key word here is "need."  Needs always trump wants and you don't want to miss out on a really great home just because it doesn't fit your picture perfect dream home.
1. Wants Versus Needs List
Take a piece of paper and make two columns, wants and needs.  Needs include things like location, school zone, neighborhood, budget, number of bedrooms, garage spaces.  Wants include the fluff or non-essentials such as a specific style of home, remodeled kitchen, deck, pool, specific flooring material, landscaping.  You can always make a home what you want if you decide these are things you really want, eventually. The things you absolutely need to make this house livable is the most important when house hunting.
2. Talk With Your Family
This is family conference time.  Everyone may have different wants versus needs and you would like to have input so you can further narrow down the list, or broaden it as needed.  Consider how you want your family to live in your home.  Do your kids play sports with lots of equipment?  You might need extra storage space.  DO you cook large dinners regularly?  A larger kitchen or one with an island may be a necessity.  Believe it or not, studies have shown that square footage and the floor plan of your home can affect your relationships.  Bouncing ideas off one another can be incredibly helpful in figuring out what is best for your family.
3. Future Plans
A huge factor in wants versus needs is how long you are going to be living in this home.  That alone can determine a lot of wants and needs.  If you are planning on staying short term, location, value, and neighborhood are extremely important so you can get the most value out of your home.  If you are planning to stay longer, think about any upcoming life changes you may have.  Are you going to expand your family? Will you need to do remodeling or home improvements, and is that in your budget?  The longer you are staying, usually the longer your needs list becomes.
4. Compromise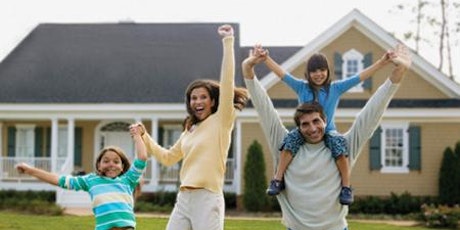 Take a minute to really think about what will make you happy.  This is your home.  You want to be happy in it and enjoy your experience.  If you want a king size bed, look for a larger master bedroom.  If you don't spend a lot of time outside, maybe choose a smaller lot without much of a backyard.  Think about your lifestyle and what will work best.  Make sure to be honest with yourself so you aren't stressed or disappointed with your house hunting experience.
Our professional real estate agents can help you narrow down your wants versus needs in order to find you your perfect home.  Call us today at (702) 685-6531